Learn Spanish or Portuguese in our highly personalized monthly program
Just one weekly lesson with Lingophant gives you material for 4 hours of highly effective practicing. Our new and unique method lets you improve your language in the most effective way possible.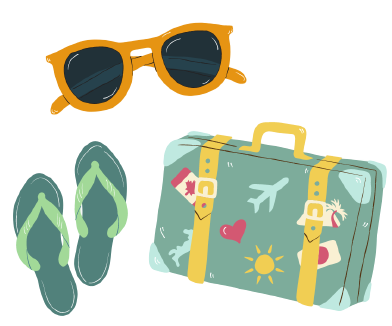 By learning with us you will:
Use your traveling time for a new language, or prepare for your next trip
Learn to understand native speakers even when they speak fast
Get to know proper expressions in your weekly sessions
Learn how to talk about topics of your interest
Get audio recordings as flashcards to fix your most common mistakes
Stay a bit in an adventurous mindset
By the end of the month, you'll have:
Significantly increased your listening, speaking, and vocabulary.
200-300 new words in your long-term memory,
Corrections of your main (pronunciation) mistakes,
Fully understood four videos of a native speaker talking,
Listened to stories by (other) travelers,
Experienced the most effective methods for learning a language.
Choose the best option for you
Do-It-Yourself
20€/month
That's around 25$
✅ PDF Guides on Finding Tutors, Structuring Lessons, and the Listening-Reading Method.
✅ Access to our Knowledge Base full of online resources for language learners.
✅ A printable Habit Tracker, so you can track your progress in a visual way.
✅ Weekly lectures about Learning how to Learn a Language.
I agree to receive further information via email.
Full Membership
65€/month 50€/month (public beta test)
That's around 60$
✅ Join a small WhatsApp group of 3-4 people that go on the journey together.
✅ Four conversation lessons with a tutor in your small group, happening once a week.
✅ Download 15-50 phrase recordings from each lesson, ready to practice.
✅ Train listening comprehension with four 3-10 minute videos, including a transcript and translation.
✅ One private lesson with a tutor to get personal feedback for 15€ extra.
✅ All the DIY-membership materials.
I agree to receive further information via email.
Three highly effective methods
Your weekly schedule combines speaking, listening, and effective review. You're following the same methods successful polyglots use in their journey. In a smaller group you get to know 2-3 other learners and work together with them.
👨‍👩‍👧‍👦
Conversations (1 session per week)
Learn a language in practice. Use the language for what it's meant: speaking about interesting topics and dealing with real-life situations. Learn expressions, grammar and pronunciation from a native speaker, but focused on your personal needs. We have beginner and advanced groups of 2-4 learners, who share the 1-month journey together.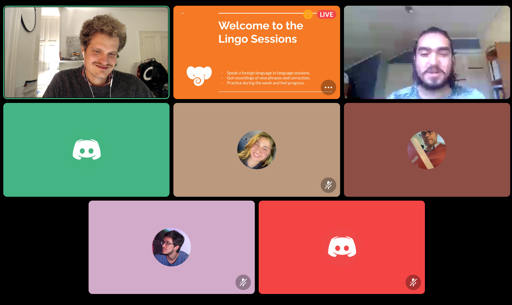 🎧
Listening (1-2 videos per week)
To understand native speakers and get used to the new sounds, we use the Listening-Reading method. By watching the same video 5 times, we actually build a solid understanding of the natural way to speak, and get a lot of passive input of common vocabulary.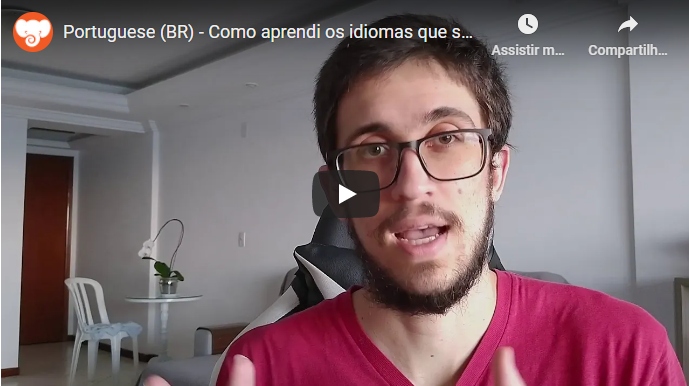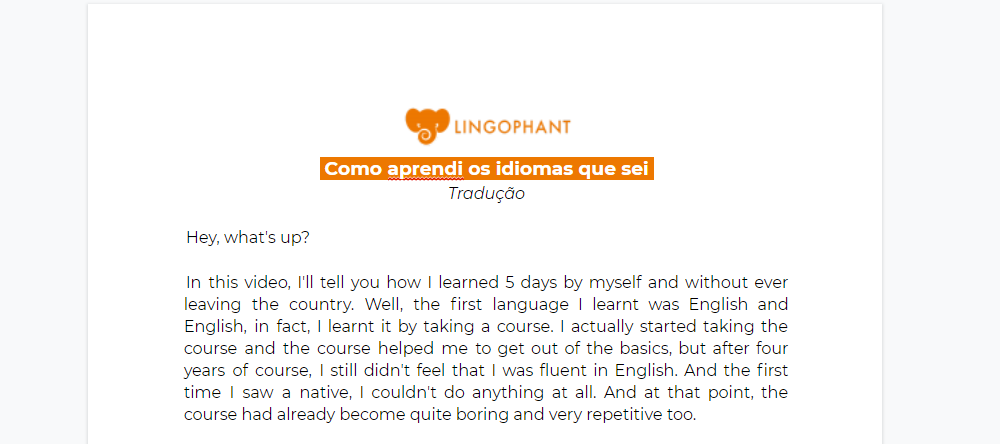 📈
Reviewing (20 minutes every day)
Speaking practice is great but costly and requires you to make appointments. Yet, often all you're left with are some hand-written notes. Imagine you can practice 20-40 relevant words and phrases effectively by yourself, whenever you have time. And with the original voice of your tutor. All that can be done with our own app that knows exactly what to practice when for best results.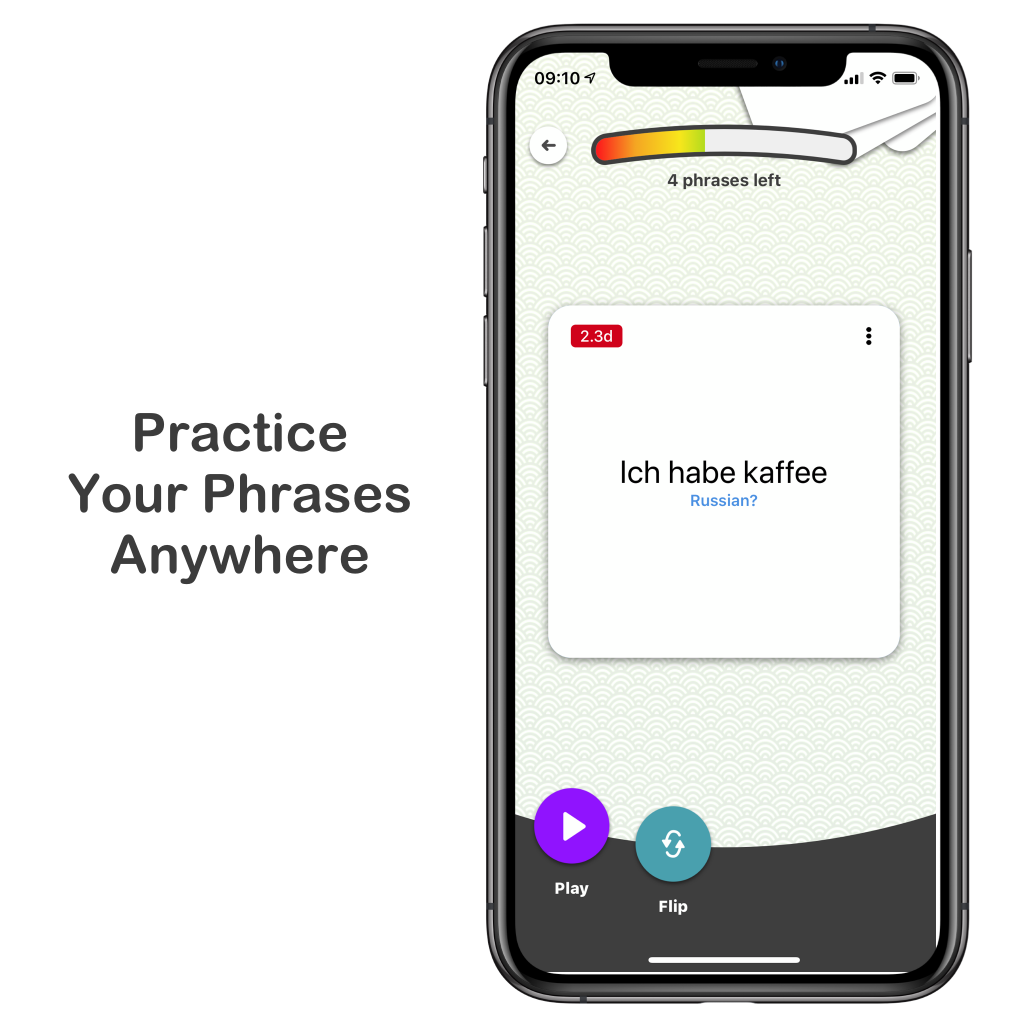 With these three activities, you're training the skills needed for really learning a new language. They go beyond the regular classroom, app, or textbook approach, and all you have to do is follow the instructions when you sign up.
A Group Journey
Please note, that membership in a WhatsApp group is required for our conversation sessions and communication. Join a group of three others of a similar level and go on a journey together. Receive personalized feedback on your learning progress together. You're having all your weekly conversation sessions and assignments together. It's a nice way to also meet people.
Satisfaction guaranteed
The value we offer for 50€ per month is immense, give it a try. We want this membership to be affordable for people traveling or at home, to have language learning as part of their daily life. With our program, it should be possible to learn a language to conversational in six months.
Because we believe we found the best and most diverse way of learning, we're happy to give you a 30-day money-back guarantee with your membership. If you don't like it, just let us know and we'll return the money without a fuzz.
To deliver the highest quality we can as a start-up, we limit the spots to 20 people per month.
Why especially for travelers?
Most travelers want to improve their Spanish or Portuguese but find it hard to commit to multiple lessons per week. The solution we're still discovering and developing is to have one session that gives enough material to practice independently and effectively for a week.
The practicing and listening exercises can be done while in the bus or waiting somewhere, and are time and place independent.
Furthermore, even after leaving the country, it is nice to stay in touch with the travel feeling and culture through language learning. And then on your next trip, your new language knowledge will open many new doors for an even richer experience.
What a lesson looks like:
A regular lesson takes 50 minutes and gives you material for 3-4 hours of highly effective practicing. Each lesson consists of:
🐄 Smalltalk and talking about yourself.
😃 Practicing a topic or a situation
♻ Feedback on grammar, expressions, or pronunciation based on the conversation before
📈 Coaching to discuss your personal learning journey

Meet your teachers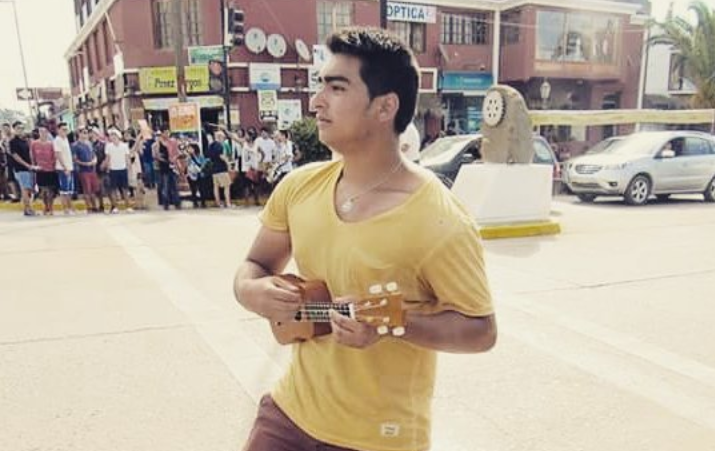 Amadeo
Spanish Tutor
Hello! My name is Amadeo, a 24-years-old chilean guy who loves cultures, travels and, of course, LANGUAGES! I have been learning languages since a long time ago, experiencing many wonderful moments practicing them, knowing new people and new cultures and showing my own country and culture to others! More than a teacher, I can be a guide and a mate in order to help you get to your goals and beyond.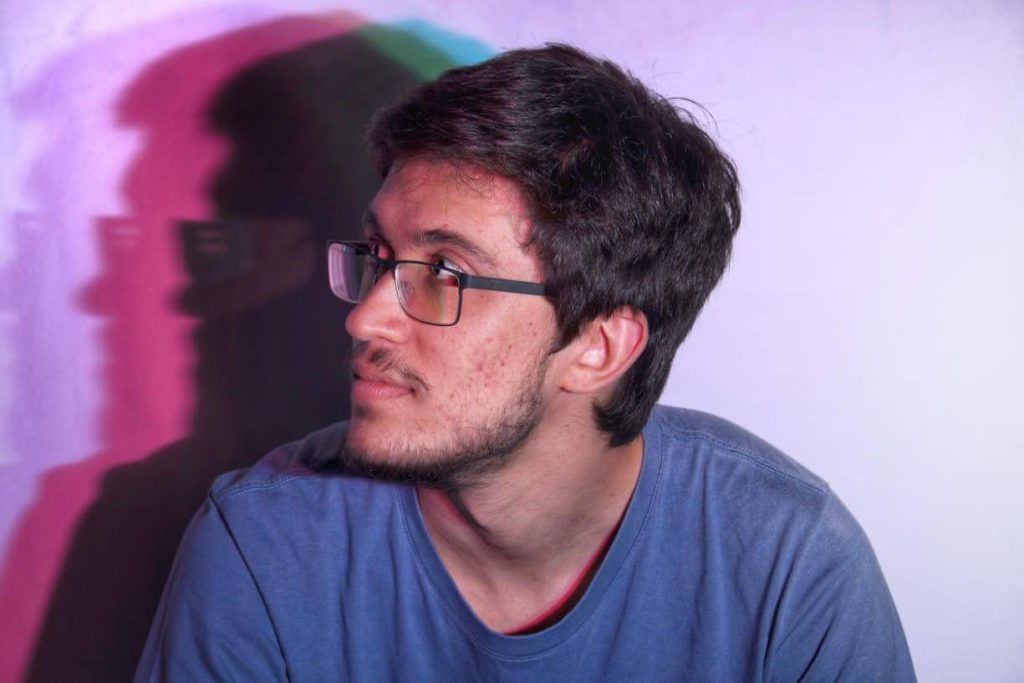 Vitor
Portuguese Tutor
Hello, there! I'm Vitor. I come from Brazil and I'm absolutely passioned about language learning. I've taught myself five languages and I've already worked teaching English and Spanish for Brazilians. I'm currently working as a language mentor – I teach people how to learn languages effectively. I love showing people about Brazil and it's culture, as well as learning about every other culture out there! And now I'm looking forward to help you learn Brazilian Portuguese like a pro!
Enjoy our free 4-day email course.
This whole thing started with an app, and the frustration of forgetting new words a few seconds after learning them. How cool would it be to practice phrases I learned while talking afterwards and by myself? And with a system that allows me to practice effectively and with focus when I'm in the bus? Well..
Five years later, I have learned a lot, worked with cool people, went to conferences, spent nights reading forums and watching videos, meeting people from all over the world, and trying out early prototypes with Russian and Spanish.
I've learned a lot about language learning and believe every learner should be aware of:
Speaking,
Listening,
Practicing and
Enjoying the process.