Why do most language learning methods suck?
With all this modern technology, language learning should be easy, right? But somehow we still haven't quite figured it out.
Apps alone don't work. Do you really think you can learn a language just by tapping on a screen?
Classrooms are expensive. Groups are too large, you follow a textbook, and you sacrifice multiple evenings per week
Learning on your own can be hard. We need some structures and incentives to be successful.
Lingophant uses three highly effective methods
There is no way you're not learner super fast with them. We combine speaking, listening, and review in our weekly structure. The same methods are used by successful polyglots. And you'll go on your journey with 2-3 other learners and have sessions with them.
Conversations (1 hour per week)
Learn a language in practice. Use the language for what it's meant: speaking about interesting topics and dealing with real-life situations. Learn expressions, grammar and pronunciation from a native speaker, based on your personal needs.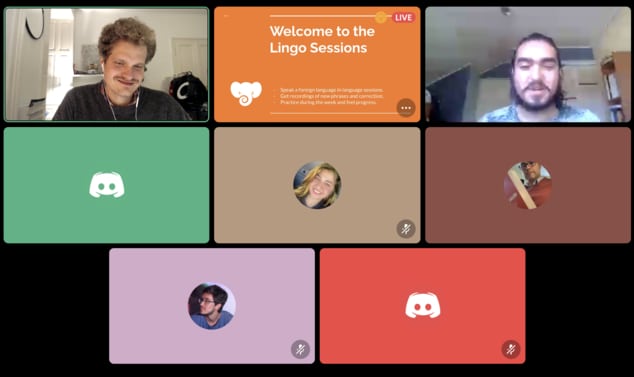 Reviewing (20 minutes per day)
Speaking practice is great but expensive and requires you to make appointments. Yet, often all you're left with are some hand-written notes.
Imagine your tutor recording 20-50 phrases during the lesson, and you can effectively practice them by yourself, whenever you have time. All with the original voice of your tutor. Our app makes it possible and knows exactly what to practice when for best results.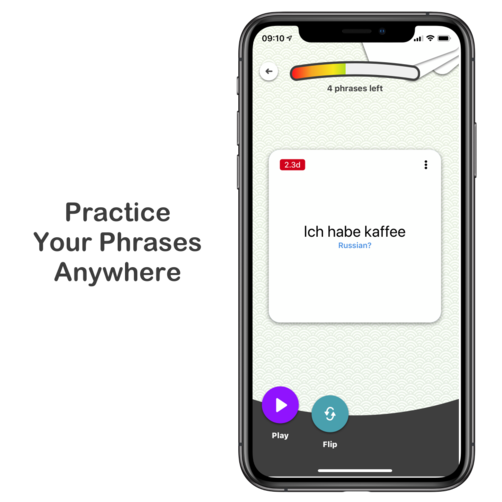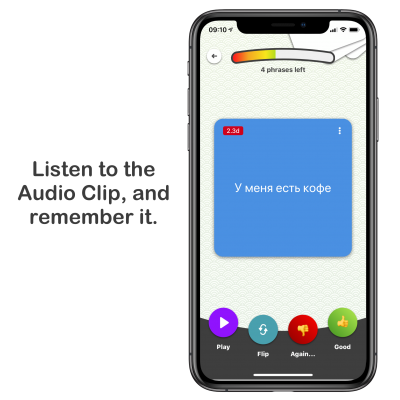 Listening (1-2 videos per week)
To understand native speakers and get used to the new sounds, we use the Listening-Reading method. By watching the same video multiple times, you actually build a solid understanding of the natural way to speak, and get a lot of passive input of common vocabulary.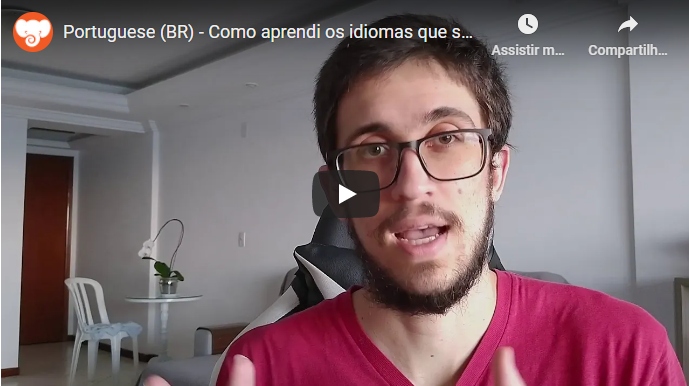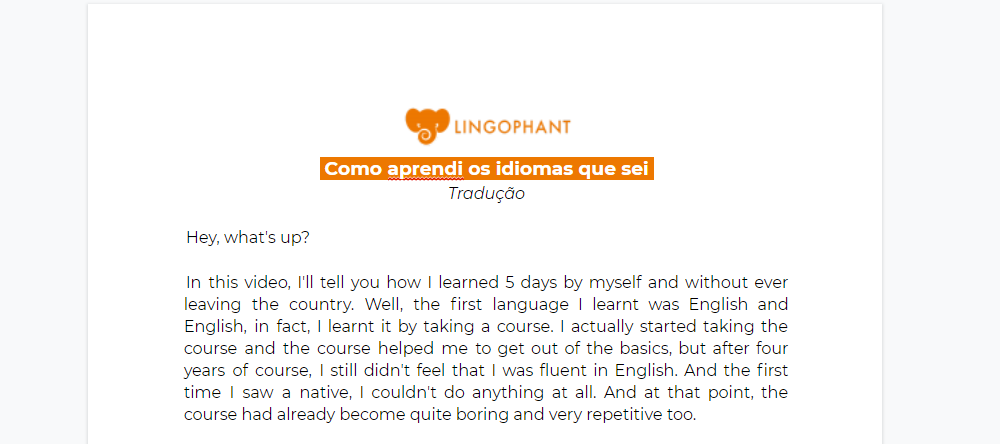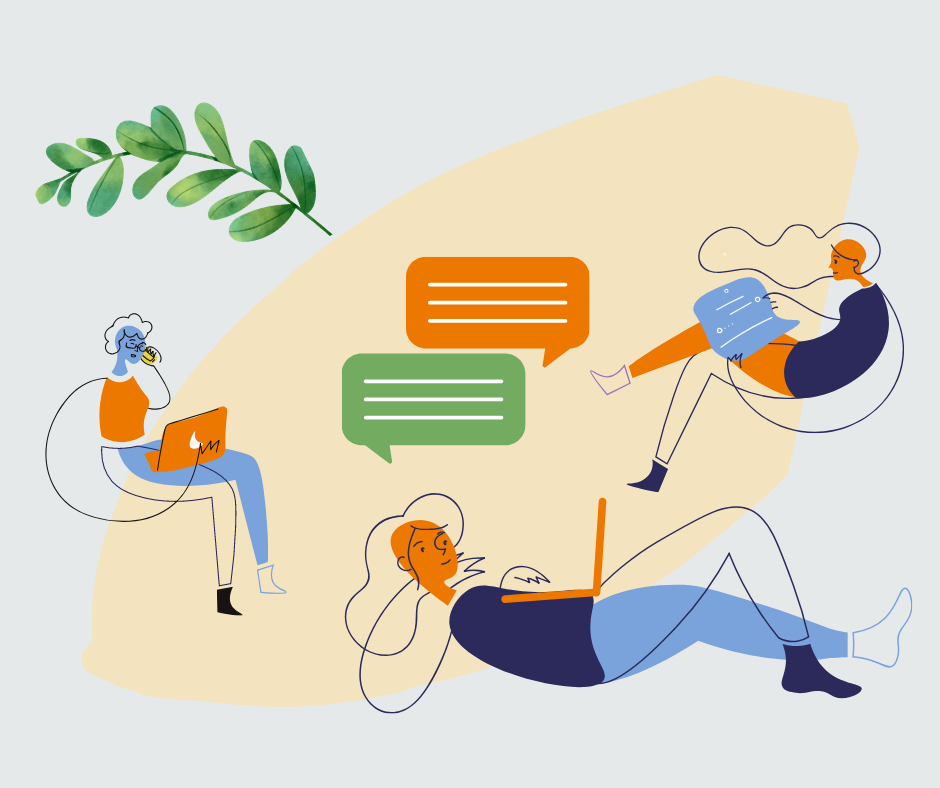 Explore a new way of learning
Let's go beyond the regular classroom, app, or textbook approach together.
We've tried it out ourselves and it worked really well. Now we want to open it for others, and collect evidence that it works.
We'll pay for all the costs of your course! Al we want is your help with some videos and questionnaires (or tips on how we can improve it).
If you want to learn a language effectively and help us build the future of language learning, click the button below:
What you get from us
One free month of a Lingophant Membership (worth 65$), including:
60-minute Lingophant Workshop about learning languages with effective methods
4x Group Conversations with a native speaker (3 learners per group)
20-50 phrase recordings per conversation, ready to practice on our app
4x Listening-Reading exercises with a guide for this awesome method
What we expect from you
Participate fully in our course and show us what you think about it:
Answer an intro questionnaire and an exit questionnaire
Record a video before the 1st conversation showing your current language skills
Record a video after one month showing your new skills
Share your opinion about the course and/or have a short call with one of us
FAQ
Which languages are available?
We offer Spanish, Brazilian Portuguese, German and Russian. We're also thinking about Dutch and Arabic, so if you like those languages show us in the sign-up form.
Is it for beginners or advanced learners?
It's for everyone. We're going to have both a beginner and an intermediate group for each language. Beginners can ask the tutor for fun and useful sentences using English, while intermediate learners will be focusing on conversations, expanding vocabulary and correction of mistakes.
Where will the conversations take place?
We'll be using WhatsApp for the group video conversations. All you need is your phone, a stable internet connection, and a headset with microphone.
Can I use the app already?
If you download the app, you'll notice that it's empty. That's because the content you use to practice is created during conversations. Your tutor sends you a link after the conversation and you should then download and practice the new phrases in your own time. We have Android and iPhone apps available in the App Store and Play Store. Currently Huawei's App Gallery is not supported.
How can I contact you if I have any other questions?
We're happy to hear from you and maybe clarify information on our site. Feel free to send us a message on our Instagram, and you'll be chatting with Alex or Vitor directly! If you prefer email, you can send an email to team @ lingophant.com and we will answer. We're a small start-up and will give our best to create a great experience for you.
For how many people is this offer, and when will it start?
We are limiting this offer to the first 15 people who sign up. As soon as we have 15 persons we will add you to a WhatsApp group to communicate. We will let you know when it starts. In any case we will start before the beginning of June.
Are the videos we record for internal use, or will they also be published as testimonials?
If we want to use a part of your videos publicly, we will ask you for your permission. We want to compare the progress of 15 people to collect visual evidence of effectiveness. That's why we ask some questions, and can give you free lessons with a teacher we pay. You'd help us with a testimonial, but the choice is yours of course.
What results can I expect after one month of Lingophant?
120-150 phrases in your long-term memory, based on personal recordings by a teacher during or after a lesson. You will have practiced these with the natural pronunciation of your teacher. Additionally, you'll have really understood four videos of a native speaker. There's a lot of extra common vocabulary and expressions there, and you'll get used to listening to fast speaking people. Finally, we can answer your grammar questions, and show you the best resources for learning grammar that we found.