Speak a new language in three months
Get ready for fun conversations with any native speaker you meet 😎.
Meet Lingophant:
Lingophant is the fastest language learning solution, focused on communicating. Seriously 😏.
Featured in: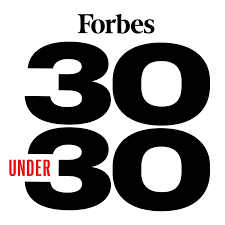 Made for busy people
You are busy? We are too. Start speaking a new language ASAP, and have just a few hours a week available. You will love how flexible and productive our method is.

Master 400 useful phrases in 3 months️
You'll have had 12 conversations with a real person, learning phrases relevant to YOU – this is 100% personalised learning. More than enough for basic conversations – talk to the taxi driver, chat in the shop, or a flirt in the club. Whatever you're interested in. 🍺
Be that multilingual person
It's something we all can do and it allows us to connect to people from all over the world. Become a global citizen through language.
The best use of your time and money
Let's talk numbers: 12 weeks. 1 conversation with a native speaker per week. 15 min practice per day. 400 phrases from real-life conversations. €210 total cost.
Learn only phrases that matter to you
You pick the topics. Learn through words and phrases that have meaning for you. It's your journey.
The 3 most effective study methods, combined
Speaking, Practicing, Listening-Reading – The only way we can really master a language is by enjoying the process. Our three methods are enjoyable and effective activities.
Practice anywhere
Speaking, Practicing, Listening-Reading – The only way we can really master a language is by enjoying the process. Our three methods are enjoyable and effective activities.
Learn with high-quality practice cards
Our app automagically transcribes voice input into practice cards 🕴. Listen to the voice of your teacher, as often as you like, until you get it right.
We. Have. A DREAM
A world where being a polyglot is the norm.
And we believe we found a no-bullshit way to get there.
How it works:
1. Enrol in our course.
2. Watch the videos from your first week.
3. Book a language teacher for 1 hour per week.
4. Use our app to practice phrases from the conversations.
5. Practice listening with a fun and effective method.

It's that simple.
We'll guide you through the process, step-by-step, week-by-week.
---
What other learners say

Jayabadhrinath, 28
@jayabadhrinath
"Even though I had completed A2 German, I still found it really difficult to talk. I am now able to communicate in German. Last month I visited many shops and the shocking thing was that I was able to communicate in German with the shopkeepers. You guys are awesome."

Jimena, 19
@jimenaperez365
"Pronunciaton was kind of difficult, but now I can pronounce way better and speak. I wouldn't have imagined that I can hold some conversations with my German friends this year."

Jana, 27
@janap93
"I work for an international company and am a language lover. My problem was expressing myself in Spanish properly. It surprised me how well I improved my memorisation. And it's super fun and helpful to learn with natives. "
A structured course with weekly videos
A 12-week structure with step-by-step videos
1 conversation with a teacher per week.
We'll show you where and how to book them

15min practice per day with our app.
30 minutes of Listening-Reading per week
Will get you
400 phrases useful to YOU
Experience listening and speaking to people
100% money back guarantee for 30 days.
You can request your money back yourself from our secure payment provider.
What it costs.
Administration fee
Pay afterwards
20€
Choose an amount you want to pay, based on the value it had for you.
Book a weekly private lesson
We show you where and how to book and work with a teacher for around 10€ per hour
---
Total Investment:
140 € + donation
---
FAQ
Is it for beginners or advanced learners?
It works for both. As beginners you're learning phrases to get to know the language. As an advanced speaker you're learning phrases for expressions and corrections. For both it will lead to significant improvement of speaking abilities.
Does it work for any language?
The method itself works for any language. Yes, you just need to find a teacher for the language. One goal is to see if we can document learning a minority language with the money we earn from the project.
How am I getting the content for the course?
We work with weekly videos, email reminders, and a mobile app for practicing. After enrolling for the course, you can watch all the instructional videos for the first week. After 7 days, the next part of the course is unlocked.
Do I need to pay for a teacher myself? Why?
Yes, you need to find and pay your own teacher, and we'll show you the easiest ways to do it. That way it works for any language right away.
Does the app work on Android / iOS?